Join the Thousands of Tax Practitioners Who Don't have to Worry About Tax Season.
With America's #1 California Federal Tax Update, you'll get the proven content and courses to stay ahead of the constant tax changes and win for your clients.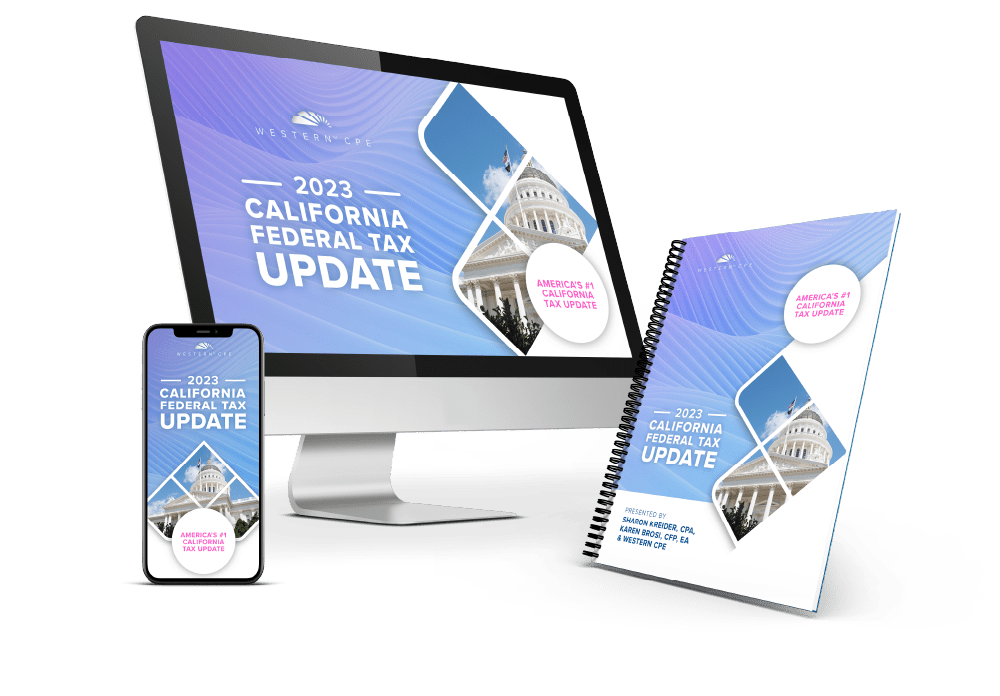 Select your California Federal Tax Update Below
Tax Season is hard enough with demanding deadlines and procrastinating clients. So we won't limit your choices or lock you into a format that doesn't work for your schedule or learning needs.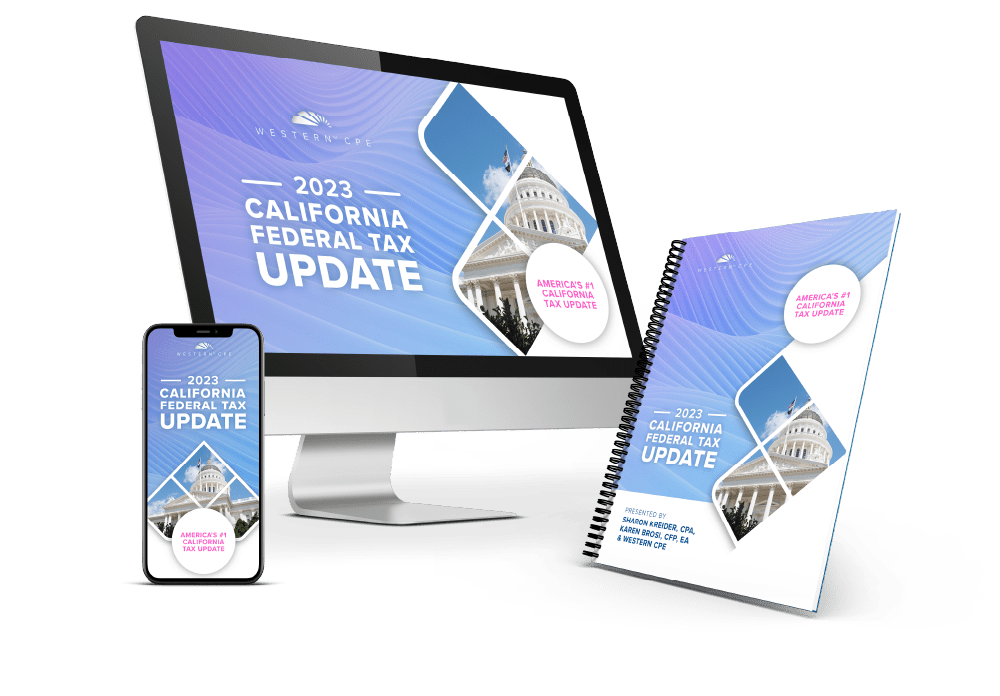 Pre-Order Now | On Sale | FlexCast Ready